About SZABMU
Shaheed Zulfiqar Ali Bhutto Medical University, Islamabad was established through an Act of Parliament on 21st March 2013. The first Vice Chancellor was appointed by the Chancellor – President of Pakistan, on the recommendations of Search Committee on 7th January 2014. Pakistan Institute of Medical Sciences (PIMS) Islamabad is the Teaching Hospital of Shaheed Zulfiqar Ali Bhutto Medical University.
The Federal Medical College and School of Dentistry are the Constituent Medical and Dental Colleges of the University. The Pakistan Institute of Medical Sciences (largest tertiary care hospital in the capital) and the Dental Hospital are the attached teaching hospitals. There are over 20 Medical, Dental, Nursing and Allied Health Sciences Institutions in the Federal Capital Territory that are affiliated with SZABMU.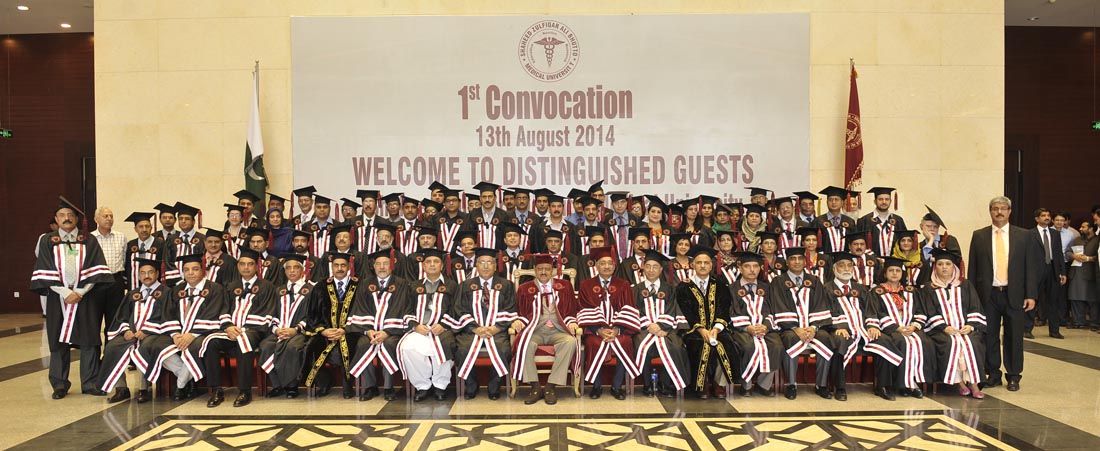 Since its inception, SZABMU has successfully standardized the curricula, brought uniformity in the quality of healthcare education, examinations transparency and the award of Undergraduate and Postgraduate qualifications on merit. Over the last 7 years, there have been number of peer reviewed publications in both National and International Impact Factor Journals, highlighting the emphasis placed on quality research.
The University offers structured Residency Training programmes in 40 disciplines of Medicine and Allied, Surgery and Allied, Dentistry and Allied Health Sciences. M.Phil. and Ph.D. programmes are offered in Basic Medical Sciences as per HEC policy.
The degrees awarded by the University are recognized by HEC and our Graduates/Postgraduates have received appointments as faculty members, clinicians and researchers both at National and International level.